WordPress, Membership, Subscription Service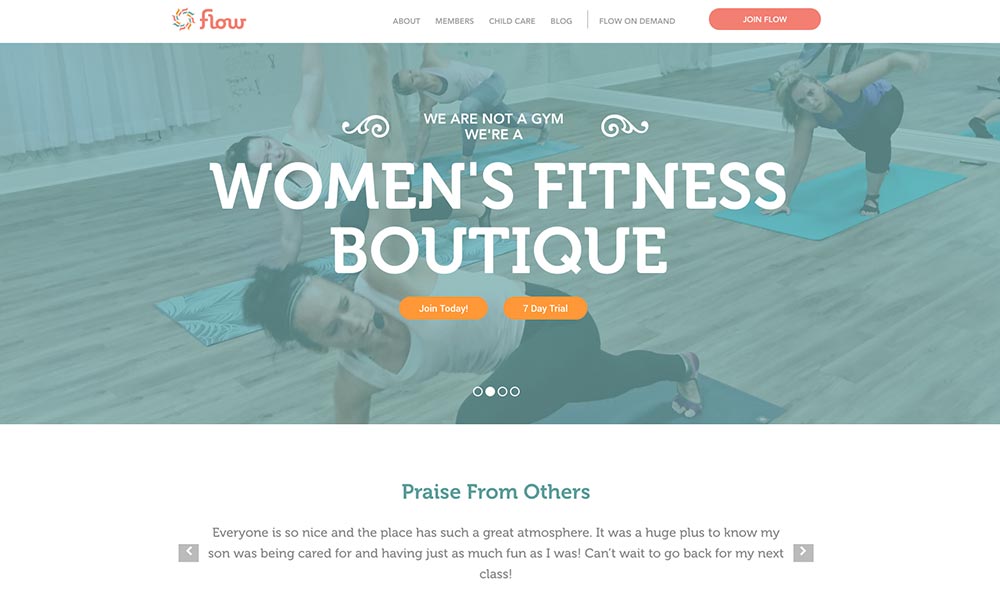 Custom WordPress Development
The Flow Fitness Boutique project was done in conjunction with Jeff Dahm Design. Flow Fitness is a new business geared towards women's only fitness in Riverview, FL. The project was a lot of fun to work on. The designs were different than your everyday corporate layouts. They were colorful, fresh and clean. The backend of course was custom developed with WordPress. A template/theme was not used. Key development components used on the site are live chat, class schedules, membership, videos, blog and ecommerce.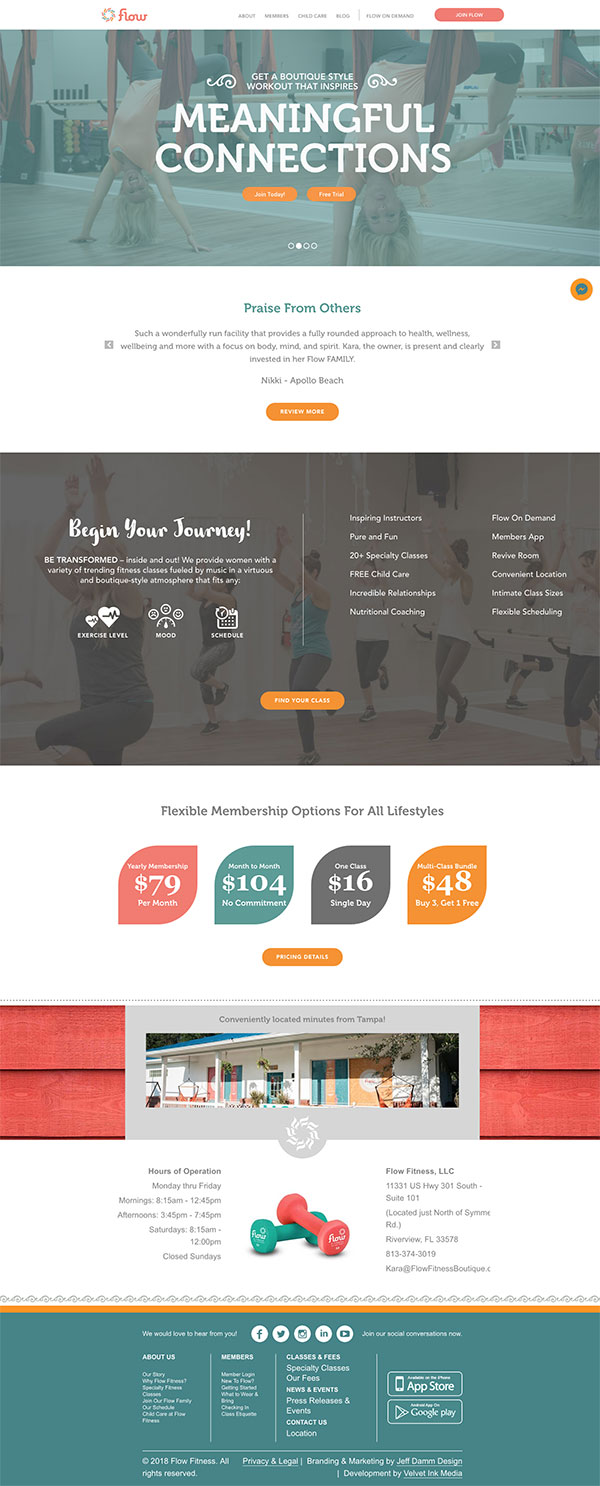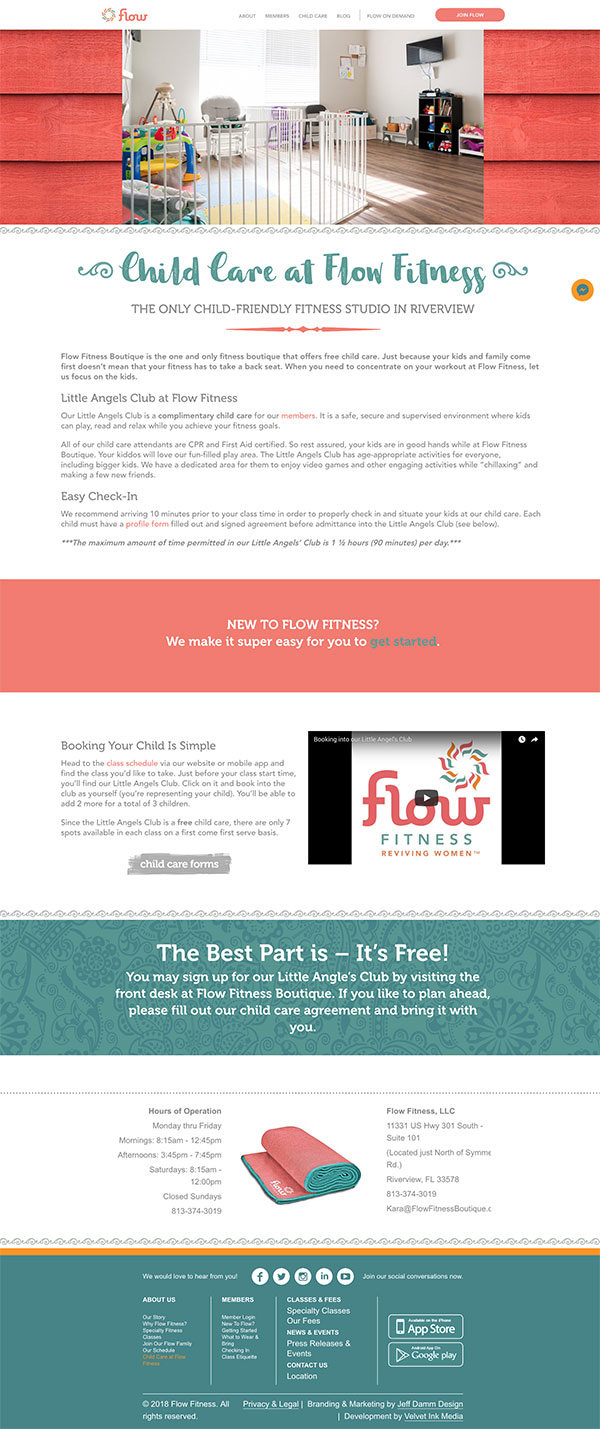 Get In Touch And Let's Start
Something Great Together!